Do you have more than a few must haves that you bring with you when you travel? Well, we asked plus-size babes, "What travel items can't you live without?" and you all DELIVERED.
Below are 19 items that come approved from the The Curvy Fashionista Community.  Are you a member of this fab FB group?  You'll def want to join, as we have just dropped our newest Travel Event! 
These 19 Accessories Will Make Your Trip WAY easier.
If you are looking for an all in one travel buddy, then you have to check out the newest travel solution that has hit the scene. Each Sphynx includes a refillable water spray bottle, a moisturizing pre-shave bar, and two razor blades. "This has become my go to travel buddy and has saved my hairy life!" shares our EIC, Marie Denee.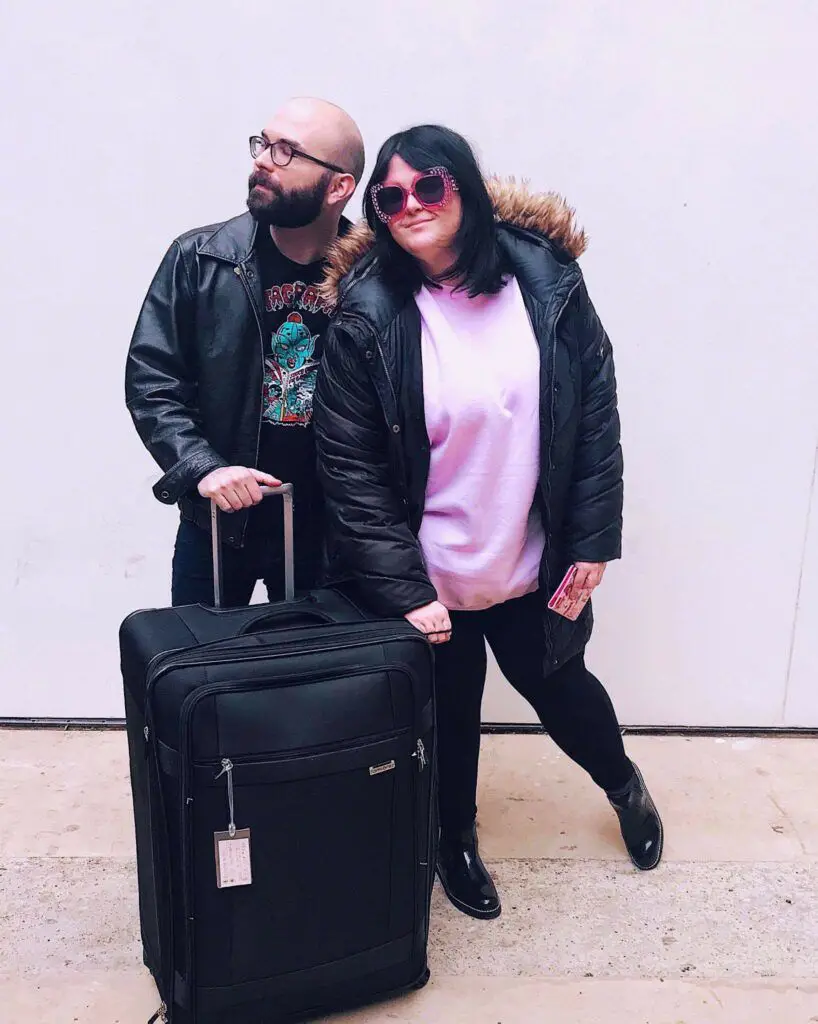 "As a photographer, this little chord is SO HANDY.  I can shoot my photos on my DSLR and THEN upload, edit and share on the go. I can take all my gorgeous photos and still share them to family and friends without carrying a bulky laptop," says Rosey.
Candy?  A must-have for traveling?  Yes, ma'am, you are correct!  "I like these for the plane to help settle my stomach," says Cat Polivida.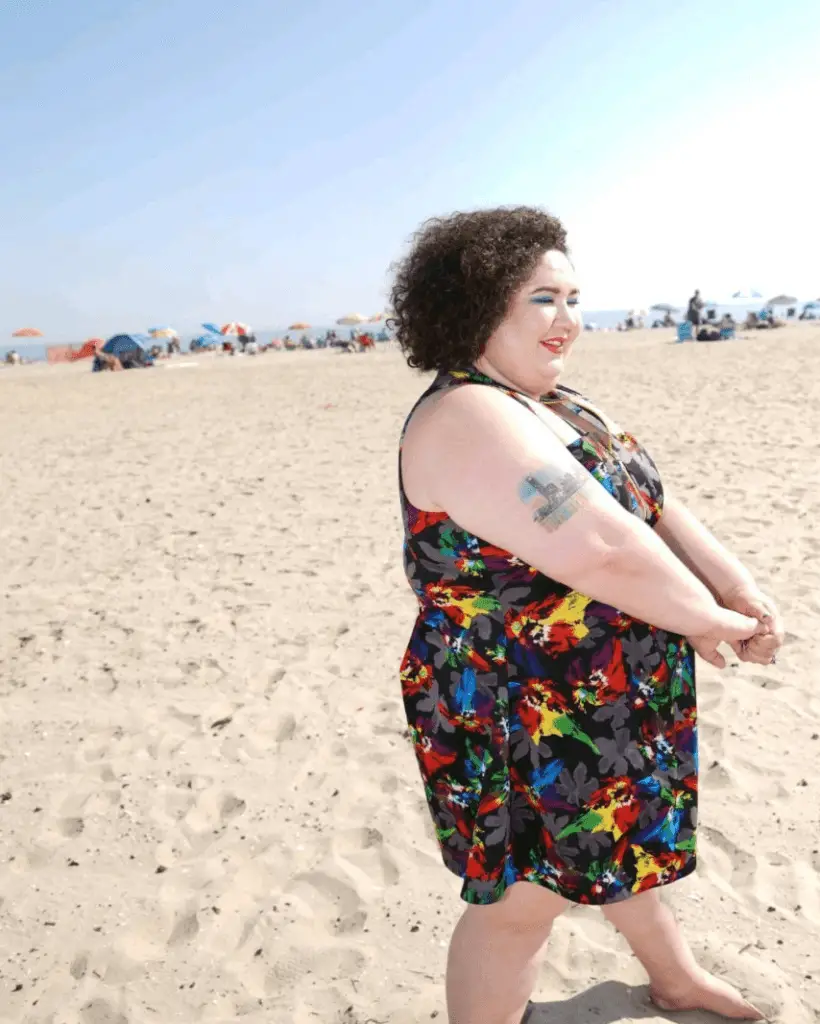 "I love caffeinated chocolate! The coffee at the airport is so expensive, and the coffees on the plan is nasty," says Chaya of Mechanic Shop Femme.  I've never tried these, but I'm going to now!
I cannot go anywhere without a portable charger that fits in my purse!" says @NatalieMeansNice.  As someone whose phone is constantly dying, I'm sure my friends/family would appreciate it if I bought this. *Adds to cart*
Y'all, I spill on myself. A LOT.  Because I'm not a fan of using a hotel's laundry service (I'm terrified they'll lose my clothes!), I always pack these 2 goodies for when I spill on myself.  I don't want to let stains set, so I'll spot treat ASAP and wash as soon as I get home.
If you're trying to travel light, Cat Conley recommends this oil:  "I use this as leave-in conditioner, light styling product, and face/body moisturizer to save room in my toiletries bag."
"I carry a travel size of evian spray mist in my purse whenever I travel. My skin gets to a desert level of dryness on a plane, or even during a long car ride, so I use this to help not look absolutely terrible when arriving at my destination," shares Kate.
Have you ever gotten to the ticket counter to check your bag, only to have to repack it (or suck it up and pay a fee) because it's too heavy?  NO LONGER!  "Everyone needs this!" says speaker Marcy Cruz.  "It helps me make sure my bags weigh under the limit before I leave the house!"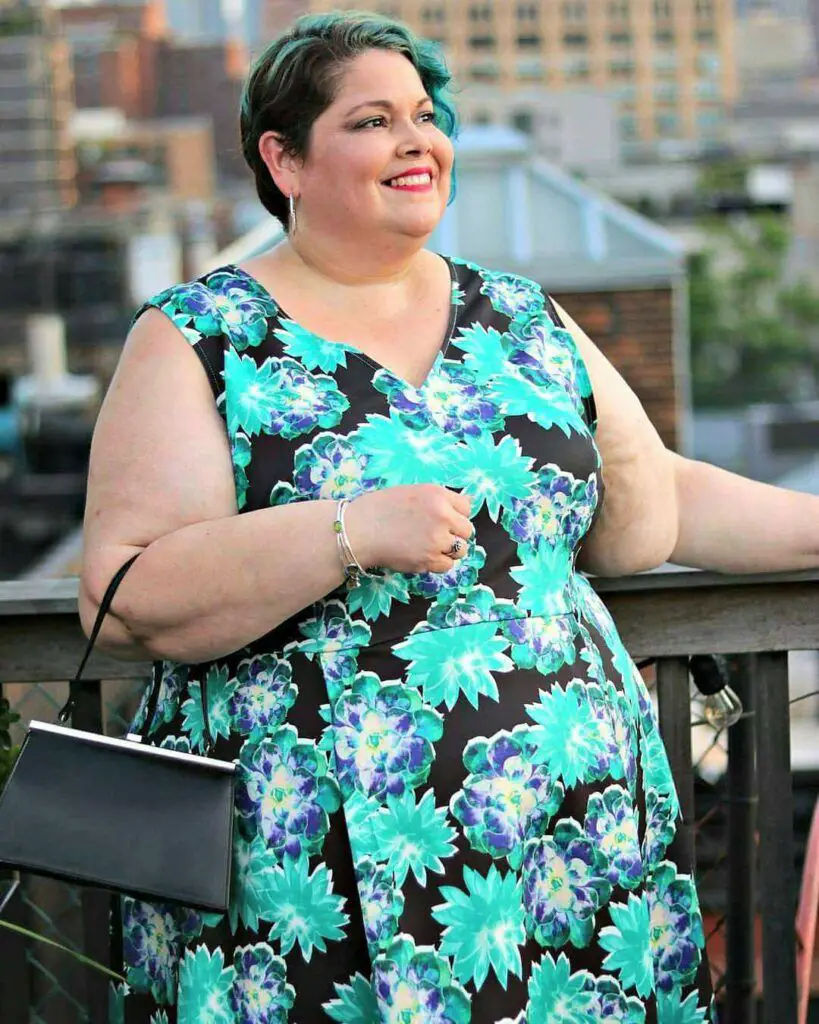 "This cheap little toner leaves your skin feeling like satin!" says photographer, Suma Jarne Dark, who is a skincare fanatic.  "It also soothes sunburn, windburn, and refreshes skin after putting in hours on the road or in the air. I'm obsessed with it and go through a bottle every other month!"
You've probably seen these and wondered, "Do they really work?"  Apparently, yes!  "I can't go anywhere without these now. Makes it much easier to travel carry on-only with plus size clothes. Nothing makes me feel better traveling than not having to check a bag," says Liz.
How CUTE is this tri-fold passport case?  I have my passport in a bright yellow, as it makes it easier to find in my bag.  Says blogger Alex Sundstrom, "This has gone with me around the world. Convenient, compact, and cute (mine is metallic pink)."
Y'all, this product is SEXY.  Says Rebecca, "I love this portable charger!!! Cables are already attached. I can charge my iPad and my phone at the same time if needed."
"This stuff smells good, saves my hair color and cuts my shower time exponentially when I'm staying somewhere which long showers are frowned upon," says Laurel Dickman. "Or I use it if I just don't want to have to deal with styling my hair again in order to go out!"
"This cashmere wrap is basically an adult security blanket and I refuse to travel without it," says Kiki Teal Littlestar. "It has saved me from so many freezing cold planes! Yes it's $300 and worth every dang penny!"  Okay, Kiki, I see your luxe travel ways!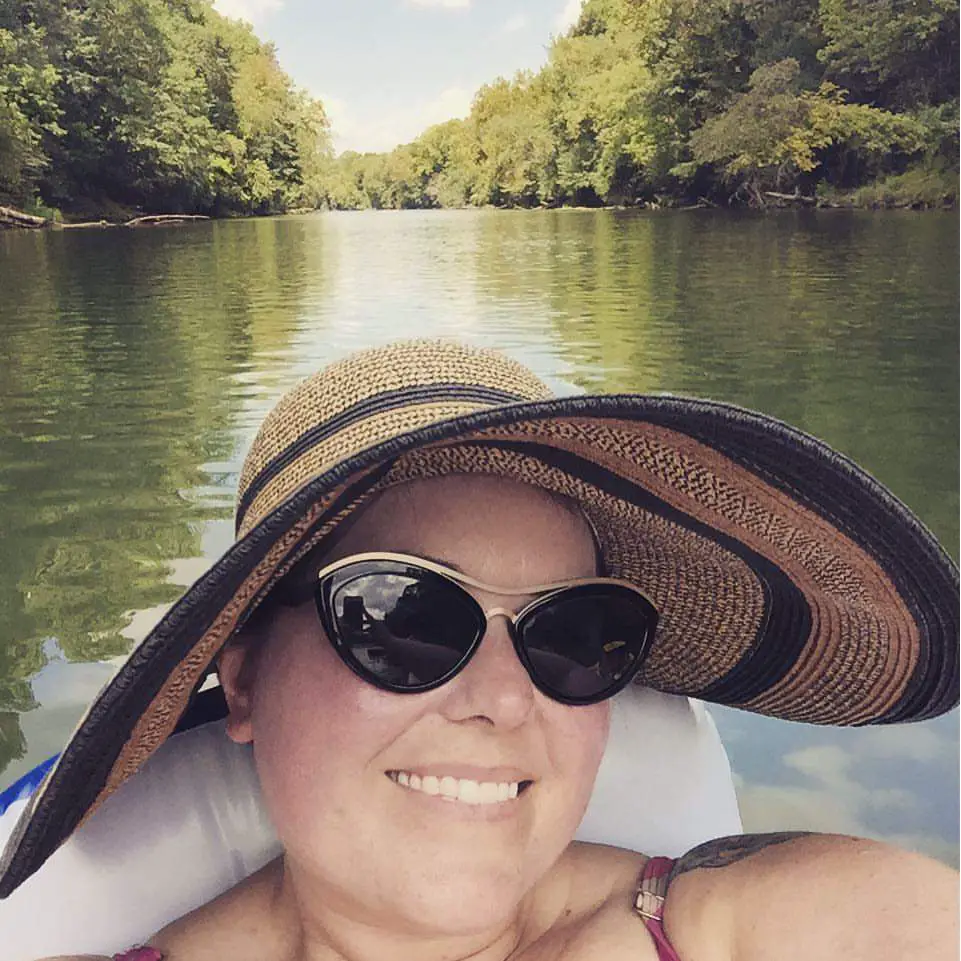 Earplugs are a must-have, but some fashionistas have small ears!  "These are great for noisy rooms or travel companions who snore. They are smaller in size, so don't hurt my midget ears like regular ear plugs!"  says Joella Duncan.
"One of my most tried and true products for traveling is Vaseline!  It helps combat chafing if you're sightseeing and is a MUST have for models on the runway," says plus-size model Ashley Elizabeth.
"I recently bought the mini White Sage and Sleeping Beauty spray- they are my new favorite things. I haven't traveled with them yet, but they are going in my bag when I do – great for sleeping + stress relief," says Aya.
I know there are people in the world who only need to use ONE cosmetics bag when they travel, but, alas, I am not one of them.  Switching to see-through bags has been a game changer, because I can look and remember what I've put in each one, without having to dump out the 6 cosmetics bags I pack.  I def recommend ordering online, because they have a steep markup at retail stores.
What are your favorite travel products?  Share your recs in the comments!
As The Curvy Fashionista editors, we write about stuff we love and we think you'll like too. The Curvy Fashionista often has affiliate partnerships, so we may get a share of the revenue from your purchase.