If you know me, then you know that MUSIC IS LIFE! I'm a self-proclaimed human jukebox and everything that I do 9/10 includes music. So it comes as no surprise that I'm always super hyped about this time of year! Music festival season has officially kicked off!
I'm still a newbie to this music festival things, but I've been to a couple. My first music festival was Bonnaroo and there I fell in loveeee! I was nervous at first because we were camping outside, but it was amazing! I mean who do you know has (in one weekend) been to a party DJ'd by MANNY FRESH; a Silent Disco DJ'd by Jazzy Jeff; a comedy show with Craig Robinson & The Nasty Delicious; attend concerts for Wiz Khalifa, Lauryn Hill, Janelle Monae, Frank Ocean, Ice Cube, Lionel Richie, Skrillex, Elton John, and be in the pit for a Kanye West show with easily 100k ppl in attendance?! I'll wait…. so no you see what I mean by loving music festivals.
The tickets may be steep, but you literally have the experience of a lifetime with all the activities, concerts, and parties they have available and you literally cannot experience the sheer joy and community ANYWHERE ELSE!  Anywho… I could go on forever. The 2018 lineups are starting to be announced for some of the top music festivals of the year. I've got my wishlist below. Check it out!
Music Festivals On Our Wish List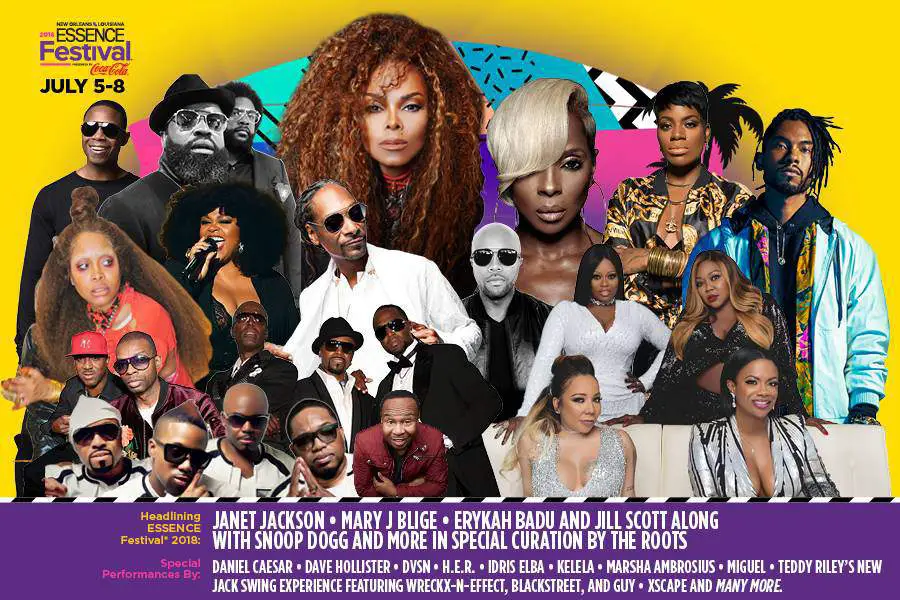 Essence Music Festival
Essence Music Festival (Essence Fest) is one of the very 1st music festival I'd ever heard of. I remember my boss at work talking about how excited he was that he was going to Essence and that different suits he'd picked out to go. Essence Fest is a weekend long celebration of black musical greatness! Mostly for the R&B lovers, but there is your occasional splash of 90s Hip-Hop artists as well! Essence happens every year between the last weekend in June & 4th of July holiday weekend. Fingers crossed I make it this year or next for my 30th! They just dropped some of the acts for this  year and they did not disappoint! From Janet Jackson and Erykah Badu to H.E.R and Snoop D-o-double-g there's some one for all ages and all tastes in music!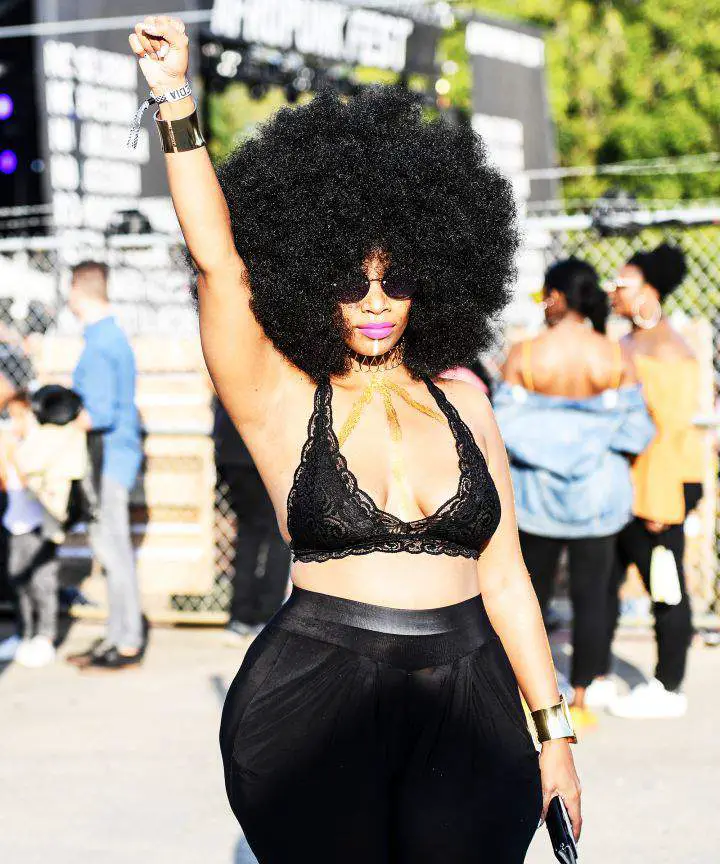 AFROPUNK
If you're a fan of The Curvy Fashionista and have been so for a while, this picture should look familiar to you. Last year, Vee Prince and I had the pleasure of attending AFROPUNK Atlanta! This 2-day event in the heart of the city was nothing short of a beautiful, fashionable experience. These men & women CAME TO SLAY and slay they did! Not only was the fashion amazingly creative, but the music was just as amazing! Jada Pinkett Smith surprised us by hopping on stage and performing with Willow, we jammed out and got ratchet to the amazing mixes by DJ Martina McFlyy, admired the handsomeness and talent that is Miguel, sang to the top of our lungs with Solange, did a little shopping and discovered some amazing new artists. AFROPUNK, which started in Brooklyn, now travels worldwide from Brooklyn to Atlanta all the way to Paris, London, and JoBurg. Be sure to catch this festival on a stop near you!
More information available at AFROPUNK.com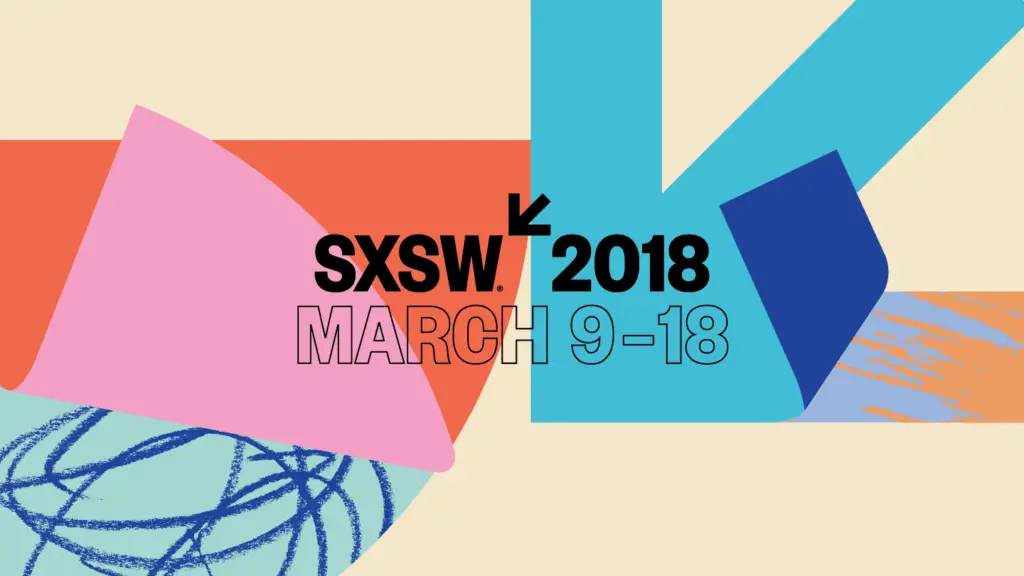 SXSW
SXSW happens in Austin,TX every year. I have yet to go, but this one is on the top of my list simply because of the amazing events and different tracks you can attend the festival on. It's two weeks of music, film, professional business seminars, exhibits, and festivals alllll in one. There's literally so much culture to soak in you have to stay the entire two weeks to experience it all! This festival is a must attend for anyone interested in getting into the entertainment industry whether it be film, music, comedy, or art. There's seminars on coding, professional etiquette, numerous networking events and more where you can literally rub elbows with the elite in your perspective industry! This festival happens early in the season so hurry and get your tickets now.
More information available at SXSW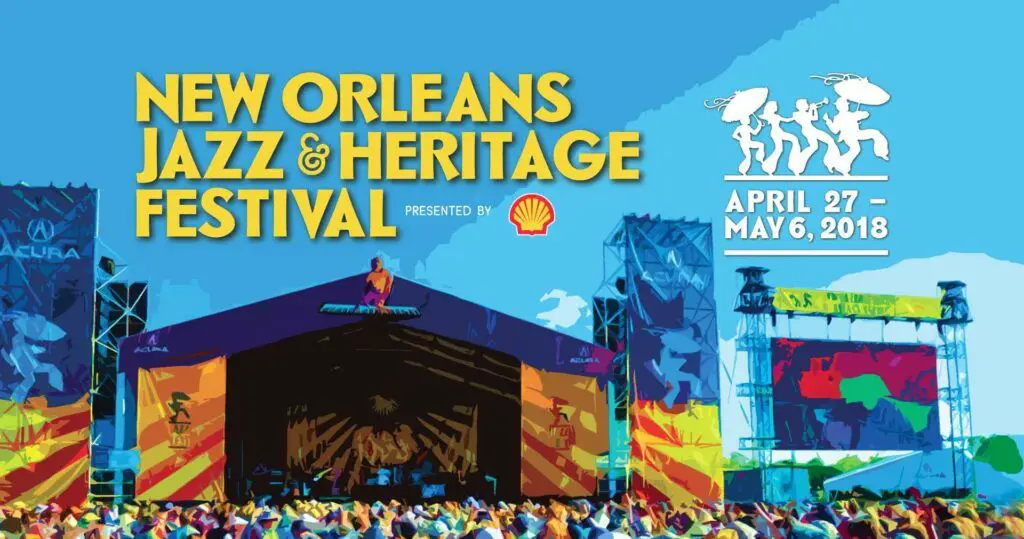 New Orleans Jazz Festival
We're heading back down to the Big Easy! Known for its musical culture New Orleans is the best place to attend a jazz festival. This week long festival is perfect if you're a lover of jazz and want to find a reason to visit New Orleans and indulge in the amazing seafood and beignets! You get the excitement and feel of Mardi Gras without all the craziness of the wild crowds! Soak up the culture and beauty of the city during this festival!
 More information available at NOJazzFest.com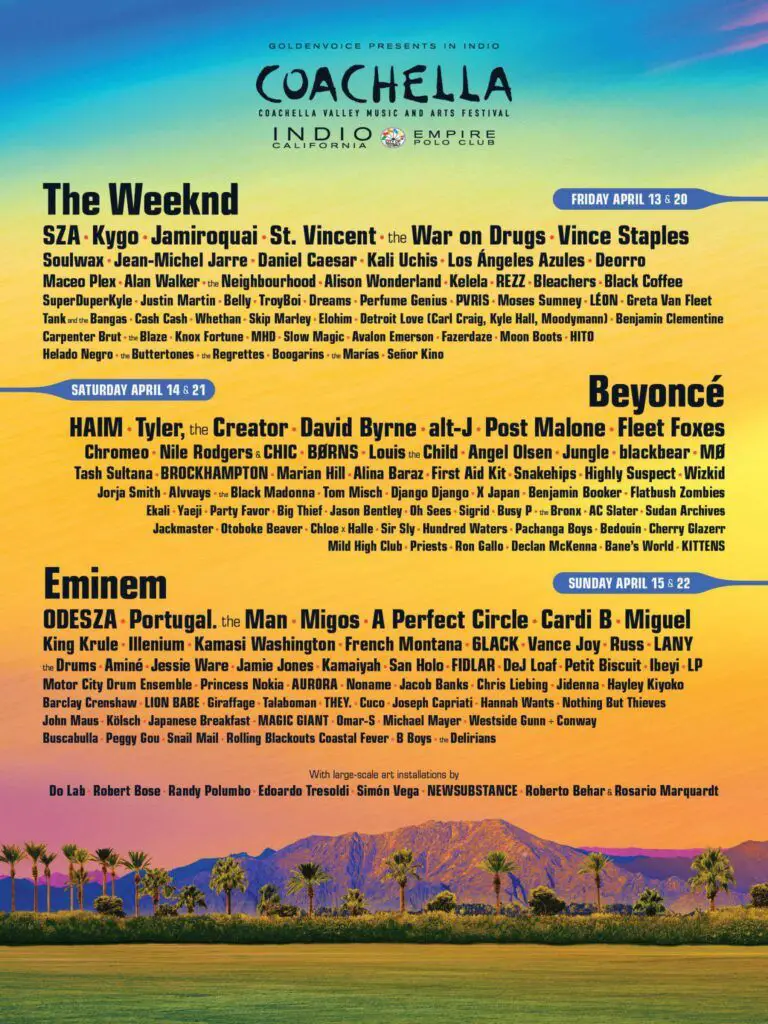 Last, but certainly not least! The festival to top all festivals (in my opinion and it's only because they've got Beyonce headlining) its Coachella!  Coachella is in its 19th year and still holds the title of one of the most prestigous festivals to attend. It literally sells out in minutes every year! You have to be strategic! This year, I planned ahead and bought my tickets early! SO this one is on the wishlist and being checked off! The line up is like one big party this year with Beyonce, Migos, Cardi B, Chole & Halle, 6lack, SZA and more performing! This is like the perfect playlist come to life! Stay tuned I'll be live on IG and sharing some of my favorite moments (fashion, music, art) from the festival this year!
More information available at Coachella.com
Phew! I feel like that was a lot, but I was so excited to talk about these festivals! So, those are the 5 music festivals at the top of my wishlist for this year! But ladies, I want to hear from you.
Have you attended any of these festivals? What festivals are on your bucket list to attend?