When pushing for self-love, self-acceptance and self-awareness doing it with a little attitude never hurt anyone right? Well Lindsay Averill and Viri Leiberman are responding to the world with the help of so many other wonderful women and men that fighting the good fight for body positivity is more than just an attitude it's a "fattitude" and thus "Fattitude The Movie" was born.
Shot documentary style, Lindsay and Viri set out to examine what the mainstream media and pop culture influences have turned the lovable sidekick, jolly best friend and sassy big hearted "fat" character into and what that means to the everyday man, woman and child dealing with their very own personal body issues and struggles while seeing them displayed  on the small and silver screen.

To be bombarded with images up to at least 16,000 a day between movies, papers, tv and social media it's a daunting task to remain body positive when the characters and visual interpretation of half of our country's population is considered obese and are constantly referred to as less than, monstrous or ugly. Fattitude The Movie takes a wonderful journey through the concepts of body positive activist, models, tv and movie personalities, authors, photographers and many more in order to get to the root of the cause and obsession within our society that "thin equals good" and "fat equals bad" while taking on head first the contradictions we are faced with daily when it comes to the media. Fattitude is here to break the cycle with one very important message of equality.
"We're using the language of fat but make no mistake we are talking about gender, we're talking about race and we're talking about class"-Virgie Tover.
Want to know more about this event? You have to check out the trailer!
Fattitude The Movie has taken their powerful message one step further by going on tour from city to city drawing in amazing crowds and you can be there when Fattitude The Movie comes to Atlanta.
"How powerful it is to have people turn on a television show and see themselves as powerful and worthy"-Winnie Holzman.
Interested? Want to watch and attend the Atlanta Fattitude Screening?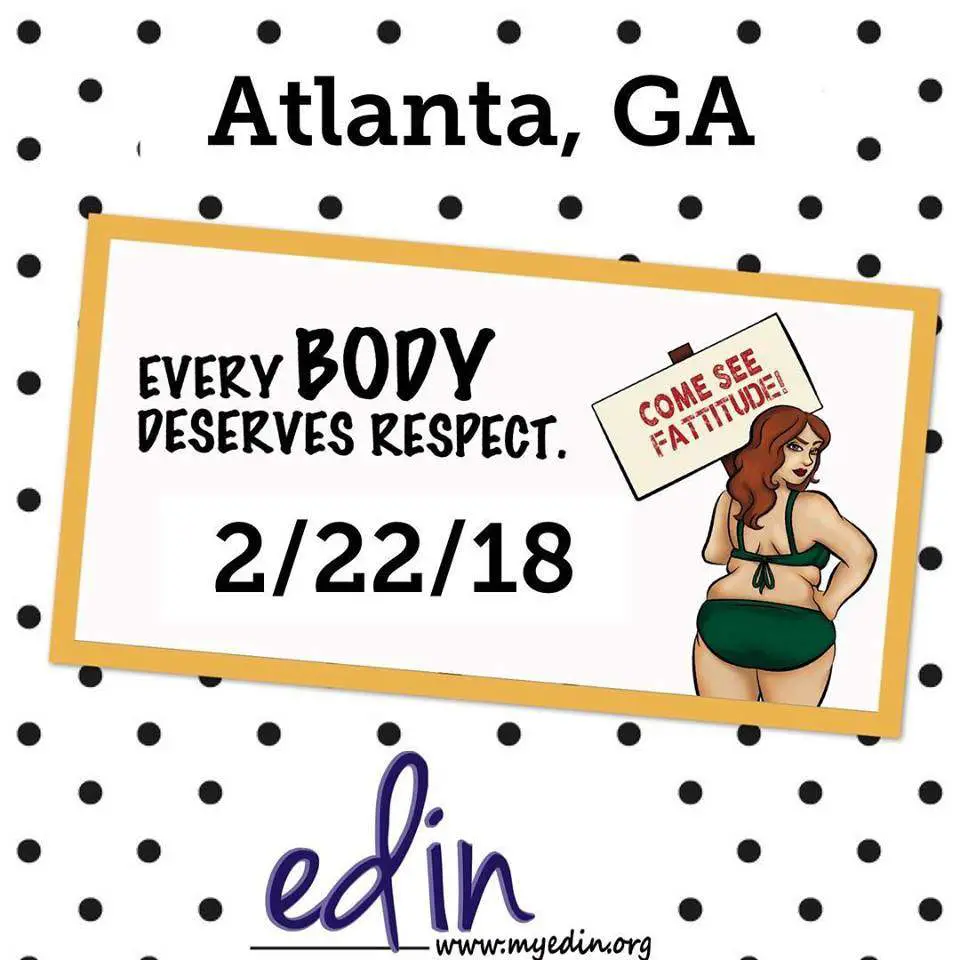 For all of our Atlanta boos feel free to come on down:
Thursday, February 22,2018
7PM- 10PM
The Plaza Theater
1049 Ponce De Leon Ave NE
Atlanta, GA 30306
Get Your Tickets To See Fattitude the Movie at Eventbrite.com!
The goal of the #fattituderevolution is to "change the way people think about fatness and to foster a world where all bodies are treated with respect. Period."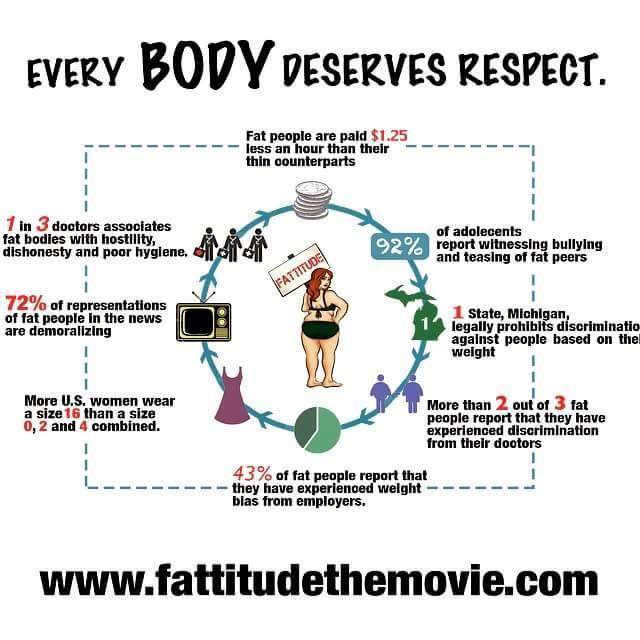 Want to support and join the movement, but cannot make it there? No worries! Fattitude has shared Ten Things You Can Do To Stop Fat Hatred, and it is worth the read!
Learn more about the documentary, the screening dates, and how you can support by visiting Fattitudethemovie.com
Are you going to watch?